ENplus
We provide comprehensive services in wood pellet certification, including the issuance of the ENplus® certificate. We are a certification, inspection, and testing body recognised by the European Pellet Council (EPC) for ENplus® wood pellet international certification. We have our own accredited laboratory for this activity and experts who have many years of experience in this area.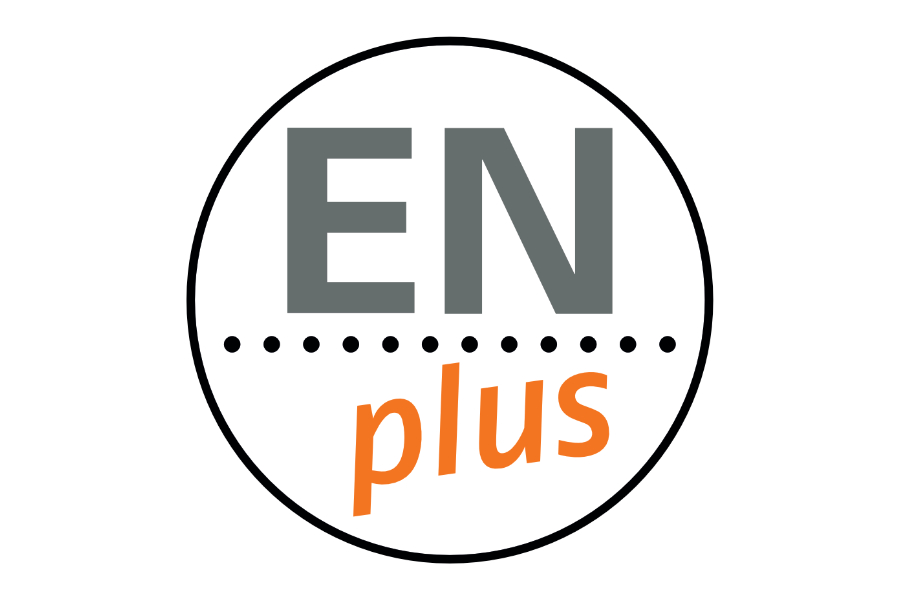 ENplus® opens the door to international markets for certified companies and increases the competitiveness of their products. Wood pellets with ENplus® certification are highly recognised and sought after by customers.
About ENplus® Mark
ENplus® is an international certification scheme for wood pellets, in which producers and traders from all over the world are involved. It ensures the high quality of wood pellets used for heating family houses, social buildings and other facilities using pellet boilers.
This certification guarantees customers the purchase of wood pellets of high and sustainable quality from producers and traders under third-party supervision - the certification body.
ENplus® certification is covered by the European Pellet Council (EPC).
ENplus® for wood pellet producers

The quality of the produced wood pellets must comply with class A1 or A2 (or B) quality requirements in the binding ENplus® standards.
The producer of certified wood pellets must demonstrate and abide by all requirements throughout the production chain. Compliance with these requirements is regularly monitored.
ENplus® for traders

The trader can trade in wood pellets of class A1, A2 and B from ENplus® certified producers in bags or bulk. Pellet trading must meet ENplus® requirements. Compliance with these requirements is regularly monitored.
ENplus® for service providers

Service providers for certified producers or traders of wood pellets (transport, storage and packaging of pellets) must meet the requirements of ENplus®
and are regularly inspected.
Other services
For pellet producers who are interested in ENplus® certification, we offer comprehensive services under this certification label. We carry out the tests directly in our chemical laboratory.
The chemical laboratory of SZU currently performs complete fuel analyses of various fuels. In the case of biological fuels, this includes in particular the heat of combustion, calorific value, elemental analysis (carbon, hydrogen, nitrogen, chlorine, sulphur), ash, moisture, mechanical resistance, heavy metals, volatile combustibles, particle density and bulk density.
If you are interested in ENplus® certification, please do not hesitate to contact us.